Whelped:

     February 19, 2005
Breeder:

      Rosanne & Lorri Cherkinsky
Sire:


    Ch. Armada Boatswain Helm's Alee
Dam:

           Ch. Agua Viva's She Likes It Hot
HEALTH TESTING:

OFA (hips):          PW-4777G24F-PI

      (elbows):      PW-EL1485F24-PI

Optigen:

      Normal
GM-1:


   Clear
CERF:

          PW-5435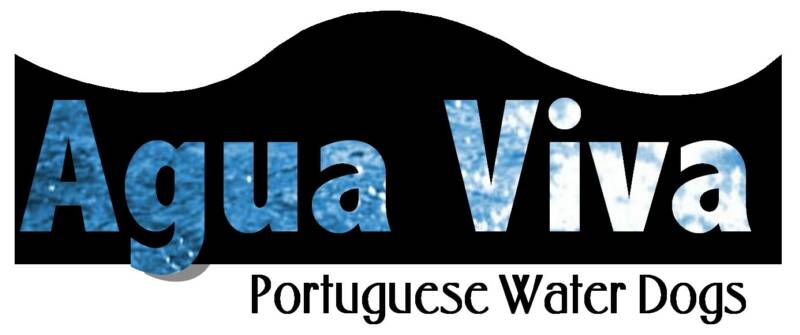 Ch. TimberOaks Moondance to AguaViva,CGC,TDI,TT

"Luna" is the first "piece of Sunny" that we have kept.  Although "Sunny" has produced many litters, we never thought about keeping a puppy from him until he escaped at the PWDCA National Specialty in Southern Illinois in October of 2006 and was missing for 4 days. 

"Luna" is the result of a repeat breeding of Timber Oaks Anna Banana ("Annie") x "Sunny."  We knew the result of this breeding would be nice boned and very sweet puppies.  At just 2 years of age, Luna has not disappointed us.  She has great bone and is very sweet.  Her major fault is that she copies the worst habits of each of our adult dogs!!  Her nicknames include "Luna-Tuna" and "Tuna-Taco." She is also a snuggler and likes to climb in our laps and cuddle with us. So we've added "Snuggle" to her list of nicknames.

So far, 2009 has been an exciting year for Luna! She has gotten her AKC CHAMPIONSHIP and is 1 win away from a UKC Championship as well!! Way to go girl!! Meanwhile, Luna loves playing with her doggie housemates and going to obedience class with Lorri. She had her first litter in 2011. We are planning a repeat breeding for 2012!! 






Whelped:

     January 10, 2007
Breeder:

      Linda Scheele
Sire:


    Ch. Agua Viva's Moonlight Sonata RN, TT
Dam:

          Timber Oaks Anna Banana
HEALTH TESTING:

OFA (hips):        PW-5633E32F-VPI

      (elbows):      Normal

Optigen:

    Normal
GM-1:


  Normal
CERF:

        PW-6916/2010-36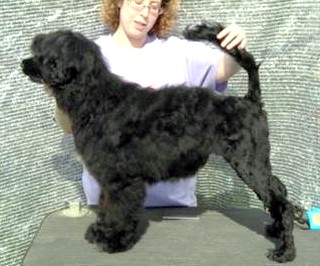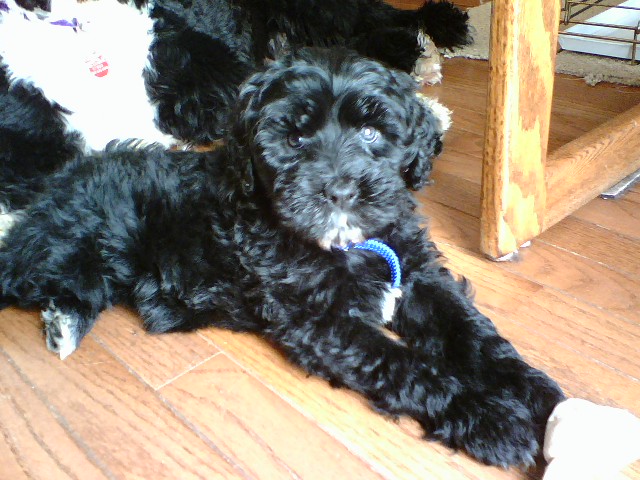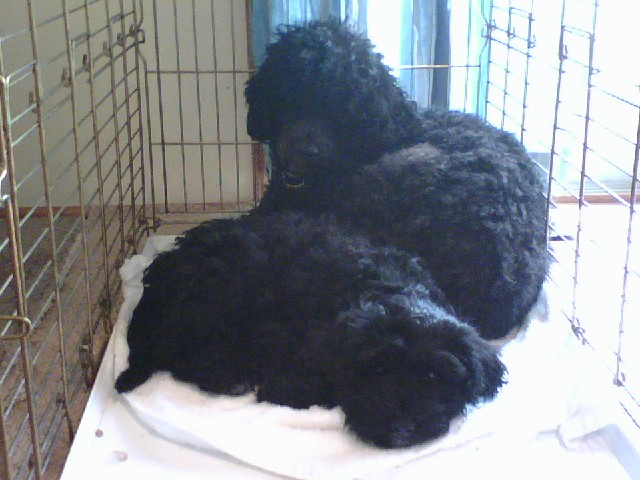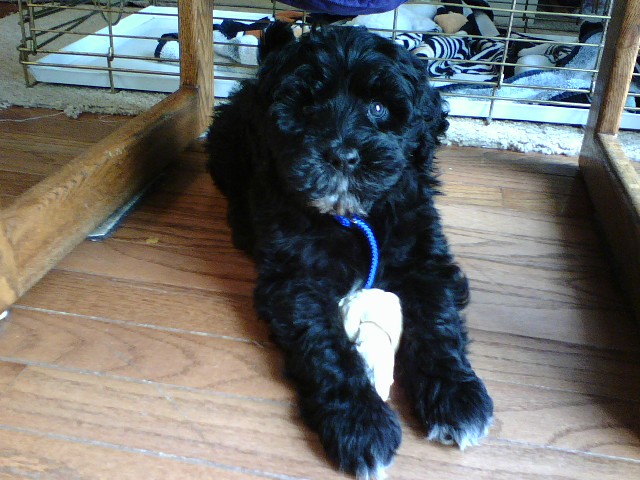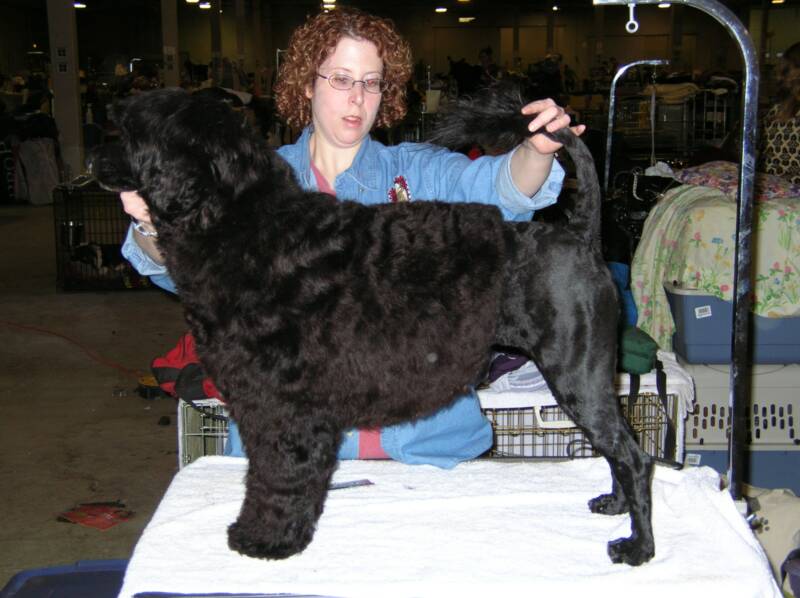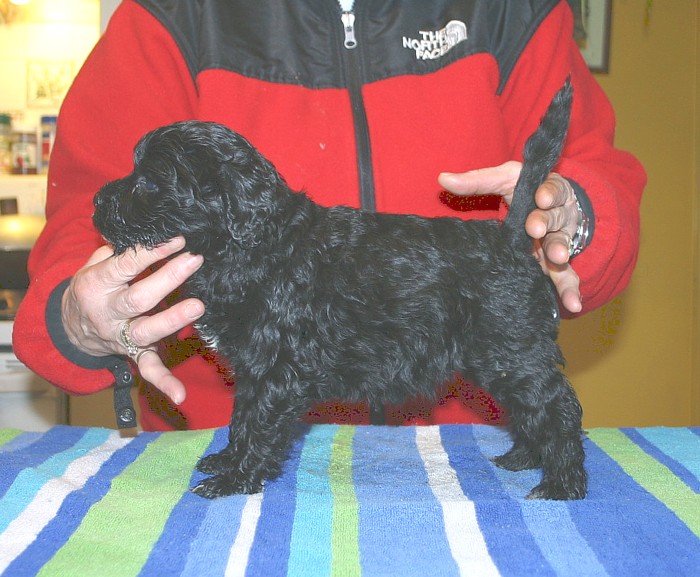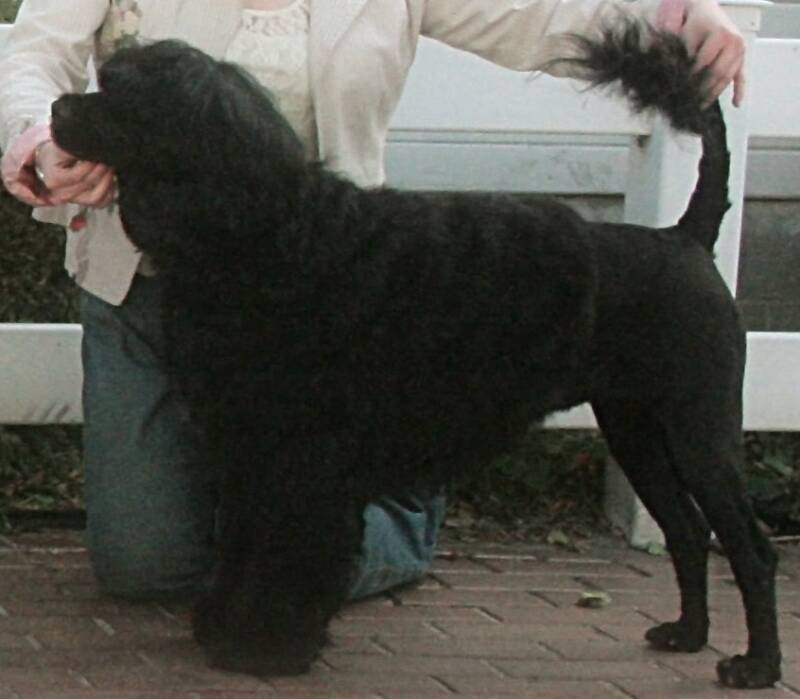 Luna's New Championship photo.